Legacy Society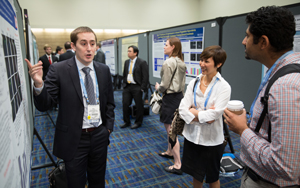 The FAER Legacy Society honors those who make a gift to the foundation through their estates, wills, or trusts. Legacy Society members help safeguard the future of anesthesiology by ensuring that discovery, innovation, and education will continue on behalf of the profession for which we are so deeply passionate.
Read about some of our Legacy Society members
Become a Legacy Society Member
Legacy Society members are partners in the future of anesthesiology. To become a FAER Legacy Society member, you must simply inform FAER of your planned gift by completing the Legacy Society membership form and mailing it to the FAER office. You do not need to provide documentation of the gift type or amount. There is no minimum gift amount for Legacy Society membership.
Complete the Legacy Society membership form and inform FAER about your plans to support the foundation in the future.
Legacy Society Members
FAER recognizes and thanks those individuals who have generously supported FAER through an estate or legacy gift.
Ann Bardeen-Henschel, MD, dec. (hon.)
Steven J. Barker, MD, PhD
Burdett S. Dunbar, MD
Steven B. Edelstein, MD
James C. Eisenach, MD
Simon Gelman, MD, PhD
Alexander Hannenberg, MD, and Carol Hennenberg, MD
Joy L. Hawkins, MD, and Randall M. Clark, MD
Carl C. Hug, Jr., MD, PhD
Alan J. Mandel, MD

Gertie Marx, MD, dec. (hon.)
Linda J. Mason, MD
Kathryn E. McGoldrick, MD, FCAI (hon.)
Jerome H. Modell, MD, dec. and Shirley Graves Modell, MD
Richard E. Park, MD, dec. and Diane Park
George A. Rooke, MD, PhD
Bruce M. Shepard, MD, dec. (hon.)
Robert W. Vaughan, MD, and
Marjorie Sue Vaughan, RN, PhD
Yvonne Wagner, MD
Warren Zapol, MD, dec. and Nikki Zapol, JD
© Pentera, Inc. Planned giving content. All rights reserved.
Disclaimer